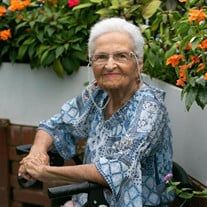 Barbara Isaac
September 30, 1931 - November 14, 2022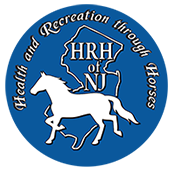 Barbara (nee Klein) Isaac, "One of the country's pioneers in therapeutic horseback riding", passed away peacefully on November 14, 2022 

Barbara's love of horses began as a young girl while learning to ride at Prospect Park in Brooklyn. It's been told, before leaving the park, she would pet the horses fiercely and would only pretend to wash her hands when her mother asked. This was to ensure that "the horsey smell would last just a little bit longer". 

In the mid 1950's, Barbara and Hanen moved to Colonia, NJ., where she used her business and bookkeeping skills to manage a successful riding club at Silver Saddle Ranch in Branchburg, NJ. It was there that Barbara witnessed, first hand, the positive interaction of children with disabilities who visited the ranch and her horses. She researched and found an article featuring Octavia Brown, founder of Somerset Hills Handicapped Riders Club, she contacted Octavia and her devotion to therapeutic riding began.

Barbara and Hanen soon realized they would need a place of their own. In 1978, the family moved to Riding High Farm in Allentown, NJ and in 1979 Handicapped High Riders was formed.

Barbara went on to be a board member and treasurer for North American Riding for the Handicapped (NARHA) now PATH Intl. With Octavia, she founded Horseback Riding for the Handicapped in 1980 and the two of them went to Washington, DC to meet with Eunice Shriver to personally secure equestrian as a Special Olympics recognized competition. She then returned to NJ to serve as NJ Special Olympics treasurer for twelve years.

Barbara's love of horses and people led her to help many others in the horse industry. She was a founding member of the Horse Park of NJ and the Garden State Horse and Carriage Society. She was a member of the NJ Horse Council, delegate to the NJ Equine Advisory Board and appointed member to the NJ Recreation Commission for the Disabled.

She was a Certified Site Visitor for accreditation of NARHA centers and trained over 100 instructors at Riding High Farm. Barbara freely shared her knowledge by mentoring many instructors and assisted in the establishment of therapeutic riding programs not only in New Jersey but also California, Florida and New Hampshire.

Barbara's legacy can be seen in the programs she helped start and the riders in those programs today. 

When she wasn't "horsing around", she loved to read and watch vintage musicals. She also enjoyed traveling with her husband and spending time with family in Palm Springs, CA. 

We would be remiss if we did not mention her fierce homemade chicken soup and her wicked-good Scrabble skills, for anyone brave enough to take her on.