Therapeutic horseback riding is a form of recreational horseback riding adapted to meet the needs of individuals with varying levels of physical and cognitive abilities. Horseback riding gently and rhythmically moves the rider's body in a manner similar to a human gait. As a result, riders with physical disabilities often show improvement in flexibility, balance and muscle strength. For individuals with mental or emotional disabilities, the unique relationship formed with the horse can lead to increased confidence, patience and self-esteem. Best of all… Riding is fun!
Sure Hands Lift
Riding High offers a sure hands lift to assist less able-bodied riders to get out of a wheelchair and onto a horse. Our riders are required to be able to hold themselves independently in a sitting position and weigh less than 200 lbs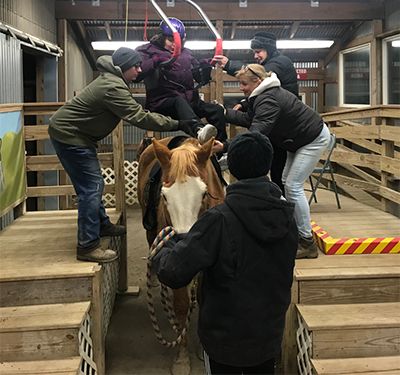 PATH International
All TR lessons at Riding High Farm are taught by PATH International, certified and accredited centered riding instructors.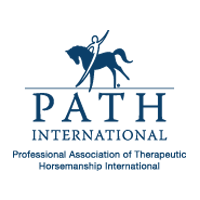 We require a Medical Form to be signed by a physician and a completed Registration Packet.